Pipe Auenland GILG
A very beautiful pipe entirely in wood approx. 33 cm long with inspiration from The Lord of the Rings and Hobbit ilter pipe 9 mm
Watch this product and we will notify you once it is back in stock.
Pipe Auenland GILG
A very beautiful pipe entirely in wood approx. 33 cm long with inspiration from The Lord of the Rings and Hobbit ilter pipe 9 mm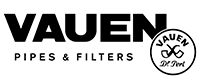 Filter pipe 9 mm
Auenland (German for "meadow land") where the Hobbits live.
With inspiration from the movie HOBBIT
A very beautiful pipe entirely made of wood (approx. 33 cm long)
The barrels are made by German VAUEN